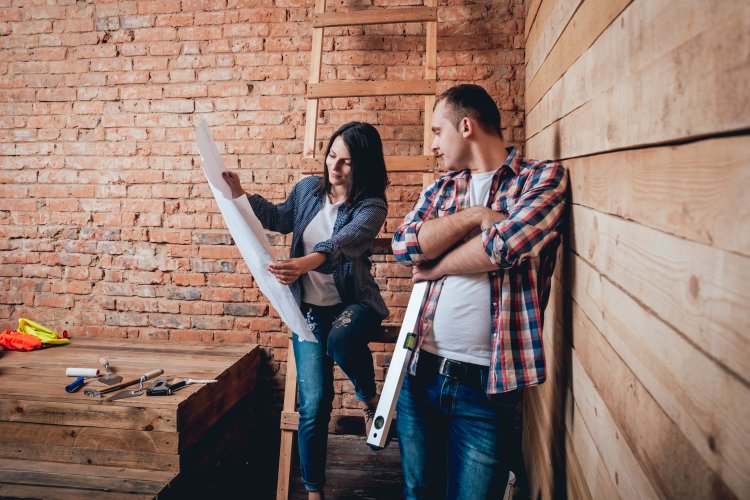 Renovating your home is a big process, bigger than you may even realize if you've never done it before. There are a lot of moving parts and different participants in the process to keep tabs on. Even if you get exactly what you were looking for in the end, you will be exhausted when it's over. Delighted, but exhausted. There's no getting around it.

That said, if you are currently considering embarking on a home renovation process of your own, there are a few helpful things to keep in mind before you make any major decisions. Following up on these items won't remove all the stress of your journey, but will certainly make everything go a lot more smoothly in the end.

Make Decisions
Before you start hiring anybody or making any purchases, sit down with a pen and paper or with design software and map out what you want. Be as thorough as you can possibly be, from the color of the tiles to the width of the hallways. You can always change your mind later in the process, but having a set vision will prevent you from making poor decisions down the road.

Prepare a Realistic Budget
Just like everything else in this world, home renovations cost money. In the case of home renovations, they can cost a lot of money. You may have made your peace with that, but you should still try and pinpoint as exact an amount as you can before you go about the entire process. Having a realistic budget from the start will help you to make better decisions and get you to think about what you want to prioritize and why.

When you do come up with this budget, share it with the contractor/builder. This will also help them to make better decisions and to understand your situation.

Don't Trust Your Television
As consumers know more and more with every passing year, "reality" TV isn't always so based in reality. There are seemingly hundreds of home renovation/improvement shows on the air, some of which are very good. But given the nature of the 30 minute – 1 hour time slot, even the best shows can provide some misleading information. So if you're basing some of your decisions based on a show you saw, we highly recommend doing more research to confirm your inclinations.

Keep Calm and Carry On
It's an unfortunate truth, but the fact of the matter is that rarely does a home renovation project goes completed without encountering a single proverbial roadblock. It could be anything from an unexpected wire that will affect the electrical plans or inclement weather that sets everything back weeks.

Apart from unforeseen dilemmas like these, you will also be in a position where you are either living in a house with a ton of dirt and dust flying around, or you may have to spend a few weeks with relatives.

This is all to say that the home renovation process can be emotionally draining. You might have phases where you question yourself as to why you are even doing this. Don't let the unexpected scenarios get to you. Keep calm, stay positive, and you'll be better off in the long run.

The home renovation process is simultaneously fun and nerve-racking. Things can and likely will go wrong, and you need to stay amenable. But if you prepare in advance and stay calm throughout, you will be overjoyed by the results.