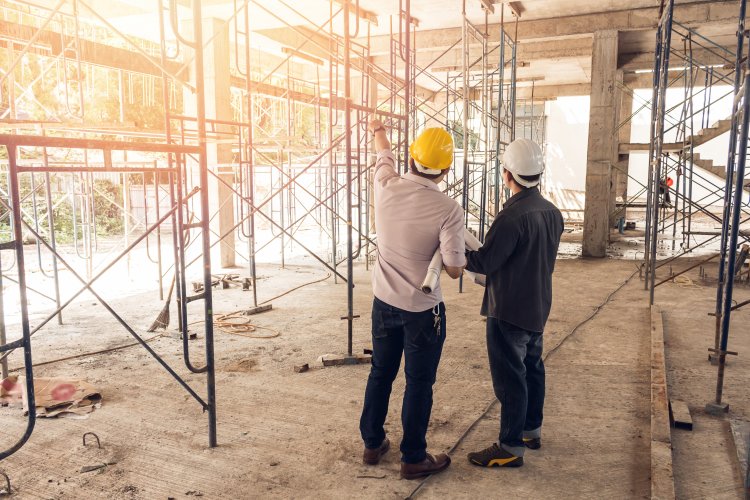 So you've made the decision to invest in your own custom home. Excellent!

This is one of the biggest decisions you will ever make. We say "invest in your own custom home" because it is most certainly a big investment, both in terms of money and time. As you can imagine, custom homes don't grow on trees.

If you're investing in a custom home, you want to make sure you have hired the right builder for the job. But if this is your first custom home, you might not know what to look for when hiring the builder.

That's why we have put together a list of characteristics and items that you will want to look for during the hiring process.

Shop Around
First things first, give yourself options that you can weigh. Even if you meet with one potential builder and think they're right for the job, meet with someone else, and then meet with someone else again. This is an enormous investment, so there's absolutely no harm in making sure that you are presenting yourself with the most comprehensive information possible.

Timeline
We know that you want your custom home and that you want it now. You should, however, bear in mind that construction of a custom home takes about six months on average. That doesn't even account for potential inclement weather, which could set back a construction project for weeks.

Some builders who are looking to make a sale may tell you that they can complete your home in just a few weeks. You may want to believe this, but you shouldn't. A responsible builder will emphasize the fact that it's far more important to do the job correctly, rather than quickly. You've waited your entire life for your custom home. Why not wait just a few extra months?

Communication
There's nothing more frustrating than hiring someone to complete an important project from you and then having them go to radio silence. When you're making your rounds, keep note on how responsive the different builders are. Not only that, but give preference to the one(s) who don't try to shower you in jargon. Your builder should be able to effectively communicate the plans without making you feel pressured or confused.

Use Resources
You are not the first person ever to have shopped around for a custom home, let alone a home. This is why you should take advantage of the several resources that are available to you. These resources include things like Home Advisor and the National Association of Home Builders. By checking out online reviews and referrals, you will be providing yourself with a fuller picture of your best options.

The process of building a custom home is a long, oftentimes arduous one. You don't want to go through the entire process and then end up with a home that varies greatly from the one you initially had in mind. That's why it's important to look for the characteristics we just outlined. Don't let a bad hire get in the way of your dream custom home.