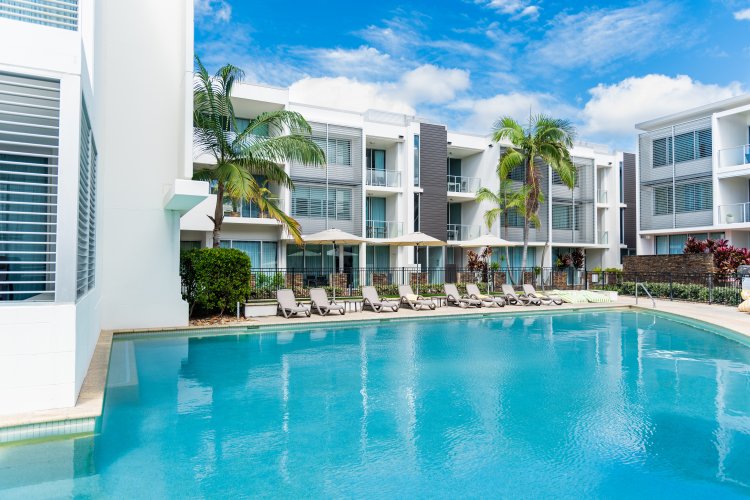 When you are looking to rent out your condo you want to make sure you are staying competitive in the market. Upgrading your condo's features and amenities could qualify your condo as a luxury rental, which means a higher rent income for you. However, before you hire a condo renovations contractor you'll want to know what tenants are looking for in a luxury condo rental.
1.) The basics
Every renter wants pretty much the same basic amenities regardless of a condo's rent price. The basics include air conditioning, high-speed internet and kitchen appliances such as a stove, oven, dishwasher and refrigerator. In order to attract a luxury client base you will need these home features at the very least. Updating the kitchen appliances is another way to drastically increase the value of your condo. Renters are always drawn to properties with new and modern appliances.
2.) In-unit laundry
One high end feature more and more renters are putting on their checklists is an in-unit washer and dryer. Luxury condo renters are long past the days of trekking their laundry to the basement of their building to wash their clothes in a 25 cents washer. Updating your condo's space to house an in-unit washer and dryer is a guaranteed way to raise the overall worth of your luxury condo.
3.) Hardwood floors
It's no secret that all homeowners and renters love hardwood floors. While you might think hardwood flooring is an expensive investment, it is just that, an investment. Hardwood floors are much more attractive to potential tenants and actually save you money in the long run. Carpet is easily stained and needs to be thoroughly maintained in order to keep it looking fresh and new. Hardwood flooring is much easier to clean and maintain.
4.) Natural light
Having a living space with a lot of natural light is a major wish list item for many luxury condo renters. If you don't have many windows or natural light avenues in your condo you might want to enlist the help of your local condo renovations contractor. Installing more windows or perhaps just one large viewing window will also help you save on electricity costs. The more natural light in your condo, the less artificial light you need.
5.) Open floor plan
In recent years there has been a major push for open floor plan condos. Since condos typically have less square footage than most homes, an open floor plan really helps make the most of your space. An open floor plan also allows renters to put their own twist on a space rather than being confined to predetermined rooms. The more design freedom you allow your tenants to have, the greater likelihood they will re-up their lease.
6.) Balcony
Condo living can feel cramped at times so having a balcony or outdoor space is a feature many tenants prefer. Having the option to drink your morning coffee outside or have a barbeque is something many luxury condo renters desire. Adding in outdoor condo features can be tricky so be sure to consult a condo renovations company near you before deciding on anything.