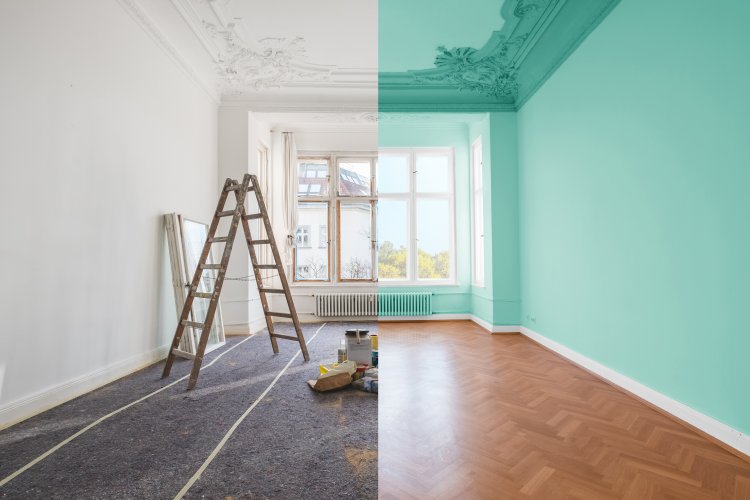 Millions of American citizens end up overpaying on their taxes yearly. This also means that millions of Americans can expect hefty tax return checks come springtime. While some choose to spend their tax refund on bills or a vacation, the wise choice would be to invest it in your home. Planning out some high-end renovations for your home with your tax refund money has many long-lasting perks some homeowners might not be aware of.

Increase your home's value

Upgrading your home with some high-end renovations will make your home more appealing to buyers when the time comes to sell it. When you re-invest your tax refund in your home, you are investing in the future value of your home. Adding in a few high-end renovations will allow you to list your home for more than you bought it for, and who doesn't love a high return on their investment?
Become more energy efficient

One of the best things about using your tax refund to complete some high-end renovations is you have the option to upgrade to an energy efficient home. Having some high-end renovations done on your house doesn't necessarily mean you need to gut your entire interior or plan an addition. Sometimes the high-end renovations you need pertain to your appliances and not the layout of your home. Nowadays energy efficient appliances are much more reasonably priced and also help you save on your monthly energy and water bills. Some of these renovations can include:
1.) Installing dimmer lights
2.) Opt for a toilet and faucets with a water saving design
3.) Invest in an automated or programmable thermostat
4.) Upgrade your gas powered kitchen appliances (i.e. stove, oven, etc.) to electric  
A new look

High-end renovations and upgrades can propel the overall design of your home into the 21st century. Over the past few years there has been an interior design push towards more modern aesthetics. Adapting your home's interior design to coincide with the current times and trends makes it easier to sell when the time comes.
Expand

A common high-end renovation option that many homeowners choose to explore is adding on to their homes. Perhaps you already own your dream home, but it is one bedroom too small or you wish the kitchen were slightly larger. By using your tax refund money to expand your home, you are truly able to custom design your dream home without having to move and start from scratch.
Don't forget about your outdoor space

Investing in high-end renovations does not mean you are restricted to re-doing the interior of your home. In some regards, you can stretch your tax refund money even further by performing high-end renovations on your outdoor space. Outdoor renovations are also much more realistic for a wider range of budgets. If you don't have much money from your tax return you can always opt to install landscape lighting or spring for the latest barbeque grill. On the other end of the spectrum, you could invest in a complete landscape makeover or put in a hot tub or pool.

The options are endless for high-end renovations, but the most important thing is to set your budget ahead of time. Once you have your tax return in hand and your budget is set, call Watlee Construction to get started on making your dream home a reality.