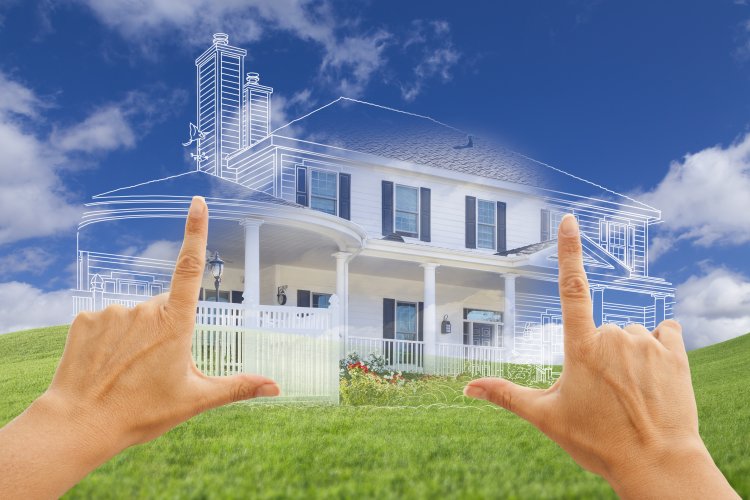 Everyone has, at one time or another, designed their dream home their mind. Now imagine you're at a point in your life where you can make that dream a reality! Instead of trying to search listing upon listing for the closest resemblance of your dream home, why not just build it? Having your home custom built provides many benefits outside the joy of living in your ideal space.

Personalized and customized
One of the biggest draws to designing and building your own custom home is just that, it is your customized home. You are able to decide everything from the square footage, to layout, color schemes. You have the freedom to make design and aesthetic choices in your custom home that you might never be able to make if you were to buy a house instead. Do you love an open floor plan? No problem! Want more natural light? Let's design a sunroom or install a skylight! Building your own home enables you to add your personal touch on the house as a whole and not just the stuff that goes inside.

Location, location, location
Custom building your home means you have more options in terms of location. When you buy a house you are restricted to the lot and neighborhood of that listing. Building your own home means once you find a location and plot of land you like, you're ready to get started. Forget about running simple renovations by an HOA; by buying the land your house will be built on, you have full control of what your home looks like inside and out.

Building on a budget
There is a common misconception that building your own custom home in South Florida needs to be an extravagant and expensive process, when it actually it is not. The beauty of custom building your home is you are building it within your own custom budget. While you can choose to upgrade and install top of the line materials and appliances in your home, it is not necessary. You can decide where and how your money is spent on your custom home. If you were to purchase a house, the likelihood you would not change a thing in that home is not realistic. You may even end up spending more money on personalizing and renovating another house, than you would have spent on building a home completely tailored to you.

Energy efficient appliances
Buying a home means you purchase the appliances with it, whether you want them or not. Hiring custom home builders in South Florida allows you to install the appliances you really want instead of being stuck with energy-sucking or dated ones. Custom building your home allows you to shop around for the newest appliances. Newer appliances, while might seem more expensive at first, are more energy-efficient which actually saves you money off your energy bill in the long run.
Function and fashion
Who says you can't have function and fashion in the same home? Well, with a custom home, no one! You are the designer and architect of your own home, which means you can mold your home's layout to utilize every square foot effectively without compromising on your vision.

So where can you find a south Florida custom home builder? Look no further than Watlee Construction!