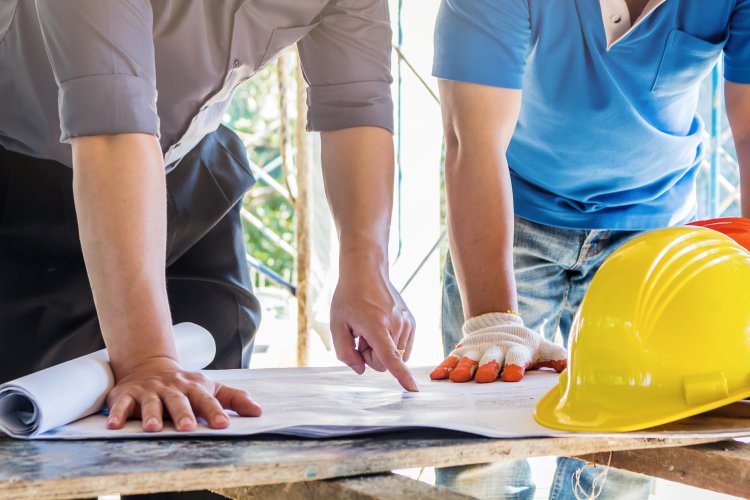 Very few know the many facets of the construction industry and the differences between residential and commercial construction. They may even assume that their local home renovation company can perform the same commercial construction tasks. And sometimes this is the case with a reputable company that has knowledge of both. While the two construction types are in the same category, they are two different entities and require different planning and the right professional service. Let's take a look at how these two differ so you can make an informed decision when the time comes.

Commercial Construction – Your Local Grocer

With that being said, commercial construction is a much larger process that requires more expensive equipment, more employees, and city or town codes. Grocery stores and large corporate business require the tools and materials that will provide the kind of storage of large and heavy products, hold many people for long hours throughout the day, and can transport heavy equipment. Hospital, medical centers and even warehouses are built with steel frames and other sturdy materials to ensure the safety and efficiency of the building and its use. Cranes and other large equipment would be need to carry out a commercial building plan. You wouldn't normally find these tools used on a residential site. You may notice large, lofty mansions being built and consider their requirements and construction type but even these larger homes lack the tools and materials that would stamp them to be a commercial property. Certifications are required for building to carry IT equipment and elevators. And a construction job is usually handled by the developer, subcontractor, and contractor to get a clear vision and plan in place and where financial needs are met.

Residential Construction – Your Neighborhood

Residential construction refers to you and your neighbor's home, or a dwelling place that would be considered a residence. This type of place has materials, safety codes and specific requirements that need to be inplace before a house or condo is built. Home buildings can rely on organic and inexpensive materials such a as wood, concrete, cement, brick, certain metals, clay, and other elements that would ensure the safety of the home that is being created.

Safety codes are important to adhere to because these codes keep the home unit regulated and up to standards so you and your family are provided with a safe living environment.

The Bottom Line

You may notice the intermingling of both residential and commercial construction and think both are treated the same. but a residential property would fall under the commercial category if there were codes and regulations that fell outside of the scope of the traditional residential standards. This is best handled by professional remodeling contractors that know how and when to decide if your property would be commercial or residential, or both. Not all commercial contractors will know everything about residential construction and vice versa.

Whether you're deciding on your home, commercial property, or both, it's best to keep a reputable company by your side during the lengthy process. The South Florida custom home builders at Watlee will help you put your dream home – or property! – on the map. Contact our experts for more information and estimates today!