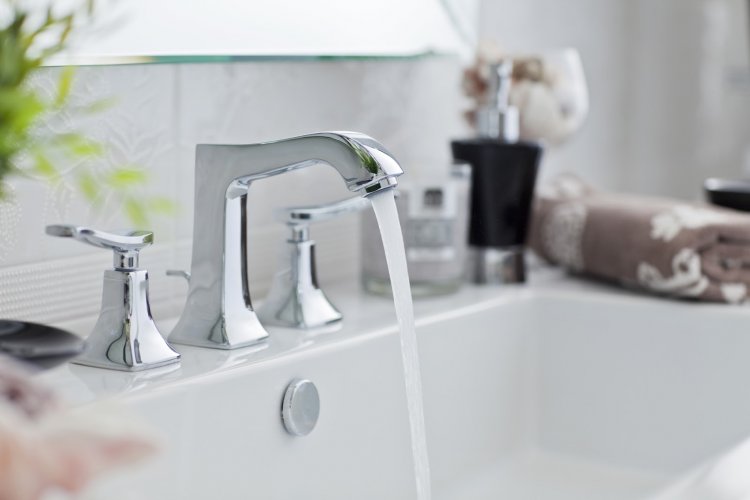 Small bathrooms can be just as functional and efficient as larger bathrooms. You just need an idea of how you want your small bathroom to look, and work within its means. When it comes to new construction to your bathroom remodel, don't settle. Choose high-quality accessories in designs that you love without going over budget. Here are 3 helpful tips for small bathroom remodels.
Install a New Sink
Now is the time to upgrade that old, dated sink to a convenient corner sink. Corner sinks can make a small bathroom seem larger without taking away from the necessity. If your small bathroom has a shower and tub combination, add a corner sink that sits away from the shower and bathroom door. This makes it easier to maneuver in a small space without the awkwardness of both shower and bathroom door closing you in.
Utilize Wall Space
How can you create an efficient small bathroom? Add extra counter and wall space! This extra wedge will relieve the job duty of bulky cabinets and baskets that tend to use more space than necessary.You can extend the counter space slightly over the toilet for extra belongings and create open spaces within the walls of the small bathroom. If you have a small bathroom mainly used for guests and convenience, but use your master bathroom for the morning prep, you don't need to fill the small bathroom with extra accessories. Toilet paper, tissues, room spray, and a magazine or two can fit perfectly without taking up space!
Use the Pros
Whether you have an idea based on a remodeling trend or you're conjuring up ideas with a friend, you need the help of a professional. You don't need to have high end remodeling in mind to contact them either. Just start with your ideas and the professionals will offer guidance based on your ideas and budget. You will be working with a professional contractor who knows the difference between store-bought and high-quality hardware. Their guidance and experience stems from years of servicing homes of every shape and style in your area. Even if you don't have a lengthy project to tackle, it's almost always a better option to grab the assistance of a professional who has a background in home remodels.
Don't sacrifice your ideal look. Get a small bathroom with all the qualities that you and your guests will love. More importantly, you need a group of trusted home builders to use the right materials to get the job done. Watlee knows quality and can help you choose a plan that fits within your budget. They offer luxury building in both Palm Beach and Martin County with your best interest in mind! Are you ready to hand it over to a professional team? Contact Watlee today for your small bathroom estimate!