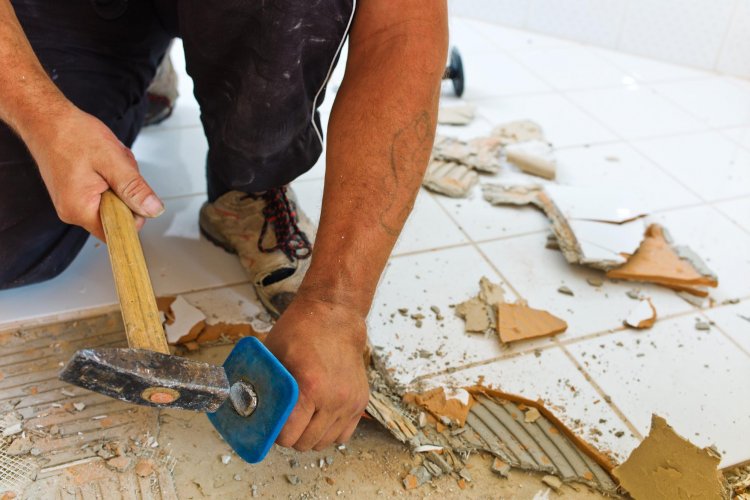 America is rich in historic homes that date back to early 1900's. Some of these homes are a part of family history or have been donated to the town's historical society. From the creaking wooden floors to the rustic charm of the winding stairwell, your historical home can be the perfect renovation project – if you play by the rules. And these 5 helpful tips will guide you in the right direction with your historic home renovation.
Keep Its Character
When you bought the historic home, you fell in love with it's interior/exterior aesthetic features. You never want to force a look to a historic floor plan. The home has its original character and charm that gives it personality. Build around that with simple additions that enhance its architectural features. Depending on the home, adding long drapes to tall windows or an antique throw rug are simplicities that compliment any room. You may be tempted to add the latest remodeling trend to your home but try to keep its organic appeal first.
Commit to One Small Project at a Time
More than likely, you've paid a pretty penny for your historic home. And renovations can become tedious and costly, if performed without remodeling contractors. If you haven't bought your home yet, consider looking for a small historic home. These generally require less costly renovations. If you've purchased a larger home, take it one room at a time, starting with what needs the most repair (flooring, water damage, faulty windows) without losing its original character.
Practical Renovation
You may be tempted to pick out the cabinets and paint swatches but it's important to make practical renovations before aesthetic features. You will need to inspect and repair the roof, windows, and all other masonry objects. If you're in the market for a historic South Florida coastal home, you'll need to pay attention to the location of the rooms on the property. For example, homes that are built on sandy terrain may have sand in the mortar or water damage from a hurricane may have negatively affected the roof. These are important practical renovation starters.
Water Damage
Historic homes can have water damage from faulty and unrepaired windows, ceilings, and the foundation itself. Water damage in a historical home is no joke and needs to be handled right away if spotted. Excess water can lead to dry rot in older wood as well as wood-boring bugs. Most bugs love water!
Always Call Professionals
Historic and luxury home renovation doesn't come without the price of the time and effort it takes to maintain those old features while upgrading to newer technology and appliances. For this very reason, a luxury remodeling company should always be your first point of contact for any home renovation.
Watlee Construction is made up of experienced contractors with many years under their belt. They know the ins and outs of home renovation and the land in which it sits. Give them a call for a quick estimate today!