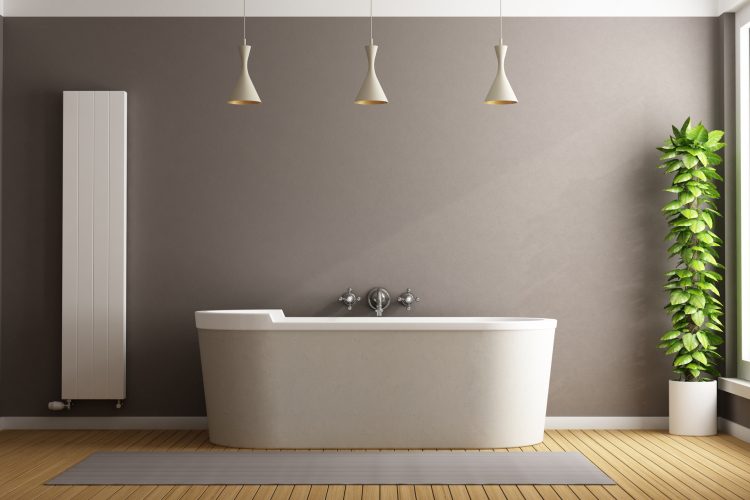 Popular remodel trends come and go as quickly as the year passes. This year, homeowners and businesses have taken a turn in their bathroom style. Commercial bathrooms are becoming more like what you see at home and home bathrooms are starting to feel like you've stepped into another world, serene and peaceful. No matter what renovation you're ready to tackle, your local luxury home builders are familiar with accents and styles and can offer their input, too. From mediterranean inspiration to a variety of classic whites, these bathroom trends of 2018 will encourage you in a whole new way.
Easy Peasy
More and more, homeowners are looking for functional uses for their bathroom, not just style. Stand up showers are merging with commodes while side-mounted faucets are taking action. Especially in our society today we notice a spike in our loved ones, such as grandma and grandpa, living at home and needing extra assistance. Easy, convenient height for the toilets and sink make all of the difference in your next home renovation.
White-Not?
Did you know there are 21 shades of white? Beside the common eggshells and off-white we typically see – or notice -, these different shades of white actually make a difference in your bathroom look and feel. And during 2018, homeowners across the globe were revamping their bathrooms in many colors to fit the natural look and feel of their home. Classic whites such as ivory, cornsilk, and baby powder are among the popular color schemes to date.
Storage Saver
Bathrooms can get a little cramped, especially when company is present. Even in smaller bathrooms, you take storage to a whole new level by utilizing the wall space by creating a storage tower. Antique furniture is also an option if there isn't room for shelving. Open shelving is still widely popular and highly recommend for functional use in a bathroom. It's versatile and easy to maneuver.
Bottom Line
Ultimately, it's your choice how you'd like your bathroom to look and feel, especially when you have company. Before you start taking a hammer to your sink or buying a new paint color, consider what you'd like to see in your bathroom. What element do you want to improve or adjust? Styles, textures, and decor can be added to any room, however, it's functionality and practicality that make all the difference. Perhaps you need a bigger bathroom altogether. In this case, a local home remodeling company can better assist you with this project. Not only will they include your color and styles, but work with your desired design.
Don't go through the remodeling process by yourself! Call the Watlee Construction team for your custom bathroom needs! With over 20 years of home renovation experience under their belt they offer their personal solution for your needs.