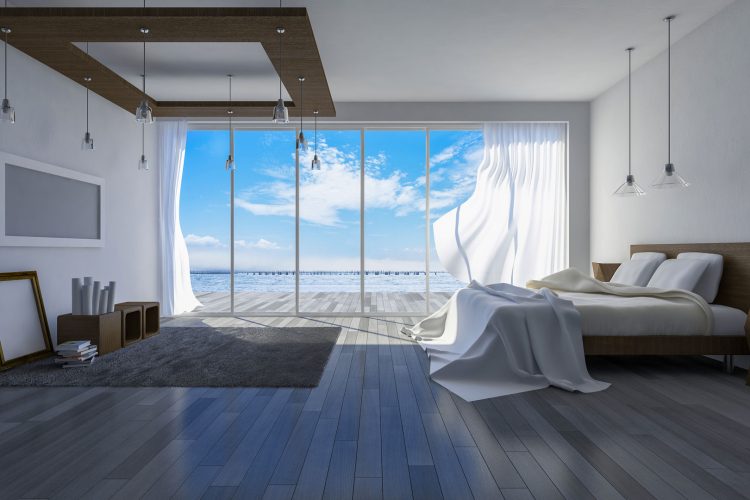 Living in a dream home is something that we all yearn for but finding such a home is not always an easy task. Every house has its own pros & cons and it seems perfection is always out of reach. Sometimes designing your house is the only way one can achieve that dream of a perfect home.
There is always a lot to keep in mind while designing a home. A dream home always has an amazingly laid out kitchen, a beautiful backyard to retreat yourself, an attractive terrace, and of course quality furnishings, flooring and fixtures. A boutique master closet and man cave are also wishes you would find on that list.
So, whether you are planning to purchase or to renovate your home, let's check how to make it perfect –
A Perfect Floor Plan
Perfect floor plans help to get a detailed sense of the home's layout and the flows between the spaces. You can determine the position of your rooms, walls, doors & windows and can modify the layout according to your wishes.
Floor planner is an online modelling software which can be easily used to create interactive plans. It has a user friendly interference and you can have a proper vision of your future space in 2D and 3D views.
This tool gives you the option of flooring and its effects on your dream home. It has a variety of effects which range from carpets to wood and linoleum etc.
The Autodesk Homestyler tool provides both 2D and 3D designs for an ideal floor plan. Customization of floors has become much easier with the help of Autodesk Homestyler.
A Perfect Decor
After hour house's structure has been constructed, the next most important task is the interior decoration. For this hiring an experienced interior designer is always recommended. Few online tools that you can use yourself in your interior decoration are listed below.
This online interference helps you to find the right colors for your wall. It helps you visualize the right effect of the chosen color.
This is an innovative tool to design your dream home's interior. This tool provides you with an excellent and realistic effect.
This tool helps you with color combinations that work well together. This tool is also known as Colour Scheme Designer Tool.
With all the amazing tools available in today's online world, design, create and then move in to your dream home and enjoy it every single day!