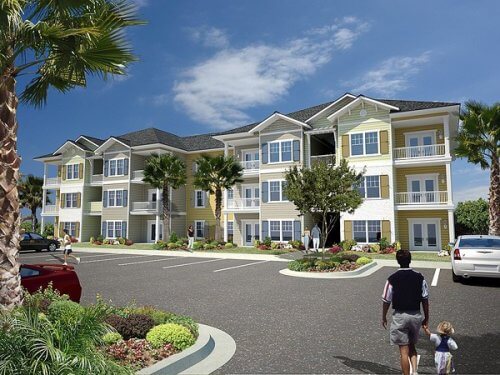 Investing in real estate can have bright financial prospects. The property you may be planning to invest in could be a plot, a villa, an apartment or a commercial property. The advantages of investing in apartments are many. Apartments are a perfect place to call home. And the market for affordable housing never seems to go down; which is why affordable apartments are always high in demand. More than a villa or an independent house, people tend to invest in low budget apartments at a greater rate. And this is true especially for the young and migrating.
Apartments give you easy living. Another benefit that comes is the financial aspect of renting. Mortgage is usually more expensive than rent. Monthly payment, regular upkeep and other financial utilities get lowered when you invest in an apartment because of the limited space and the overall duties a landlord too. As the major set of responsibilities falls on the landlord or owner you'll have less to worry. Lack of maintenance is in itself a financial blessing. Even if there are any repairs you don't have to be concerned for that.
Apartment complexes, unlike houses, are built with specific amenities like laundry facility, gym, convenience store, etc., in close proximity to the premises. Though you could have these facilities built into your home as well, you can't be sure if the financial obligation will be as satisfying. A home security system too is something many homeowners choose to invest in. Most of the apartment complexes come equipped with the overall safety of the residentṣ. You'll also have the close proximity of neighbours if you live in an apartment. Had you been living in a house you'll be there all by yourself. You too would be aware of how safe multi-unit dwellings are particularly for children, women, elderly and families.
Finding a place to rest your head is a daunting task to say the least. Only with clear thought and concise evaluation can you come to the final conclusion. That is why we would advise you to never get a property in a hurry. Even if you see a property that you can't stop dreaming of and would move the mountains to make it yours, pay close attention to the benefits you may or may not enjoy with the purchase.