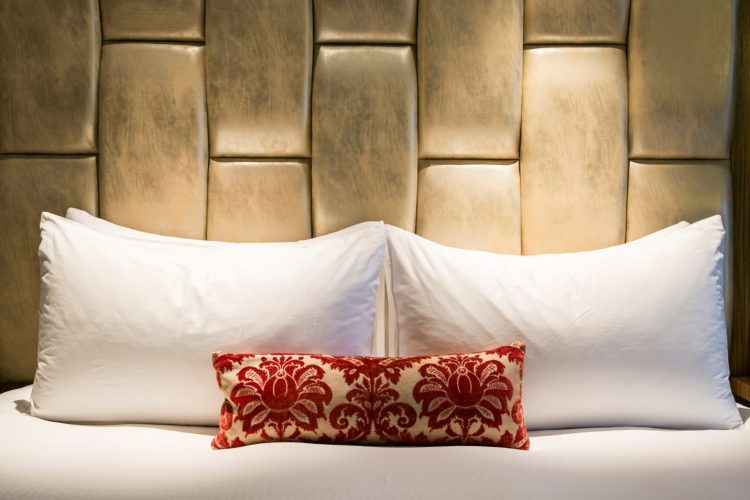 Picture the best hotel you've ever stayed in. Picture what you loved most about it and why you would go back if you ever were to visit that area again. What stood out to you? How did you feel about the service, the ambiance, and the mood? Now, think about how you feel about the hotel that you own. Is it up to your own personal standards or does it just make the code-cut? What would you change? Simple décor and small luxuries around your hotel make a crucial difference, but necessary renovations for the improvement of your client's comfort speak volumes. Your hotel is much more than the finest cuisine and luxury linens. Are you ready to make those changes to increase your business and set a positive tone?
Dark Rooms
This isn't just drab curtains and poor window lighting; it's the functionality of the electrical units in your rooms. Inspect each room for darker than normal lighting. Not just a bulb or two that need replacing, but an entire fixture that needs updating. Track lighting might be easier to install, but have you thought about something more energy efficient and practical? Your guests come from various walks of life, from business professional to world traveler, and you want them to be comfortable in all aspects of your hotel.
When In Doubt, Ask Around!
You know your clients; or do you? After they leave the premises, send a follow-up email to ask how their experience was. Ask them details about the condition of the building itself, if they haven't given their opinions already. They are your best subjects to receive advice from regarding a fresh new look in your hotel. You may not be aware of the outdated carpet in one of your suites. Maybe the dining hall needs a new floor for your guests to book special events. These are things your clients can tell you.
Cracks, Creaks, and Crevices
When you go to a pricey hotel, the last thing you want to witness are things like a chipped sink, scratched walls, bubbling in the flooring or runs in the carpet. You can safely assume that your guests will not be too thrilled with that either, whether they are longtime guests or not. It's time to install new carpeting, refresh the walls, and update the sinks. Left untouched, these elements are not only an eyesore, but are a health hazards as well. Check each room for these unsightly mishaps before accidents occur.
Stains
Carpet and floor stains are inevitable. You can't escape the coffee spills or dirt and grime that sneak their way into each room. But you can uproot the flooring that is well beyond a good cleaning. You wouldn't pay decent money for a room that clearly has stained carpet or flooring; assume your client wouldn't either.
Mold Check
This is a direct indicator of a major leak that hasn't been taken care of. The last thing your business needs is a bad review with a photo of unsightly mold right beside it. Get in touch with your local contractor that is performing the renovations in your building. They will perform a thorough investigation of any mildew or mold that could be lurking in your walls, ceilings, and even your carpet.
Remember, mold is nothing to take lightly. Serious health risks are attached to unmanaged mold as well as legal action if a guest is affected.
Don't wait to get these much-needed renovation projects underway. Call the Watlee Construction professionals for honest answers and budget-friendly estimates. They will give you advice as to what they feel will present your business efficiently and functionally.