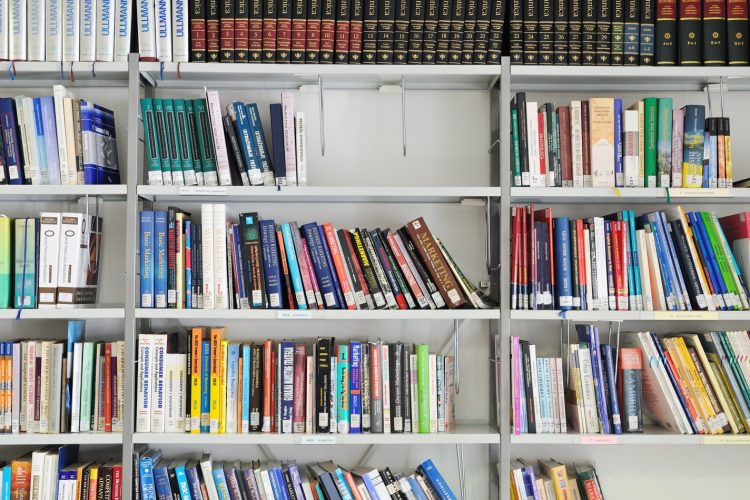 Do you have an empty space in your home but don't have any idea how to use it? Your garage and attic aren't the only roomy places in your home that harbor your belongings. From that empty spare bedroom to a whole new additional unit, you can utilize the empty space for whatever compliments your life style. Take out that old sofa or porch hammock and start brainstorming your next remodeling project. These remodeling ideas will guide you to the room of your dreams, without breaking the bank.
Walk-In Closet
A walk-in closet doesn't have to be for the rich and famous. You can create a practical closet with the fancy bells and whistles that cater to your lifestyle. For example, your closet can offer the simple luxury of getting dressed for the day without stumbling through the dark. You can add soft carpet or sleek hardwood flooring, separate shelving sections that divide your accessories and clothing. Shoes, clothing, and purses need their space and a few extra shelves can make all the difference when you're looking for just the right ensemble.
Spa Bathroom
Add an extra touch of serenity to your bathroom by adding on to a closet or dividing a whole new section. Whether you have a master bath or spare bathroom, you can add that special and unique spa look to enhance the experience in your room. Depending on the size of your bathroom, you can get as creative as you see fit. A trickling bamboo waterfall next to a deep-soaking tub or maybe a walk-in shower in the spare bathroom will do the trick. Any way you decide, you can find the tranquil tile and functional sink that fits your need and budget.
Balance your Balcony
Haven't you always wanted that balcony with that romantic architecture and quiet views? Crafting the perfect balcony is not as simple as drafting the plan and needs the hands of trusted contractor. With your ideas and their detailed expertise, you can have the extension of your dreams. Try your green thumb and invest in a few of your favorite plants. Dedicate your balcony to a specific look and feel to help you unwind after your busy work day. Either way, with just the right touch, your balcony can add value to your home when you're ready to put it on the market.
The Cave
The man isn't the only one that needs (and wants) a space to hoard their most prized possessions. Even the woman is excited to display their youth and love of life in a space that identifies them. Take a garage or an attic and turn it into a new room, in a separate style-direction from your home. Is your home the most popular among the neighbor kids? What about creating a kid-friendly space so they can blast the music and you can have your quiet time with little to no interference?!
Home Office
It's about time you transformed the hole-in-the-wall you call a spare room. When was the last time you had a space of your own when you needed to diligently get work done? When you come home from work but still have a few phone calls to make and documents to fax, you'll be relieved to step into your office space and work a with ease. This home office also makes a distraction-free work room for school students. Choose a sound-proof double door and shades that prevent outside distractions.
Spare Room – for the unexpected guest
When it comes to the holidays, you always provide more food than expected should family and friends want seconds and leftovers. You would do the same for the one extra person that you didn't expect to show up. Create an extra spare bedroom, aside from the one that you may already have. You can add on to a garage or kitchen. These extra spare rooms create a perfect unit for hanging extra clothes and breaking out that antique rocking chair that you had no idea where to display.
Pining for a Porch
Whether you'd prefer a delicate brick patio or a country-style wood porch, that outdoor space is calling for a change. Morning coffee and afternoon tea with friends has never felt more relaxing and cozy with a practical porch addition. You can add a deck extension from the kitchen or dining area, overlooking your garden or backyard. A trellis may appeal to those that have a love for floral flare. Much like a canopy, a trellis can be used to add vines of all kinds while creating the elegant porch space.
The Room for the Extra's – everything and anything goes in here
There's nothing like have the extra room for 'stuff'. You don't need to make room for guests or clean it frequently because you can set any and everything that occupy space elsewhere, in this unique spare space. Some larger items of important make warp of loose their value if left in a humid space without air circulation. Making use of a room solely for these items can take the stress off of you when you need that one item that was stored away in boxes.
Crafty Kitchen Space- islands, bar, and whatever
You know that bar you've always wanted? Well, your kitchen can use a sister room that is complete with an in-home bar and wine/liquor cabinet. When you have company over, you don't have to retreat to the living room and fight over who's watching their favorite show. This unique addition to your home adds a functional yet classic appeal. You can design your own bar stools, set up the flat screen TV, and invite company to enjoy a casual place to have a drink or two.
Welcome Home– mother in law unit
Mother-in-law units come in handy for various reasons, especially when you reside in a popular city. For example, when up north gets frigid, you'll notice a dramatic increase in population in the warmer states. People are clamoring for sunshine and ocean waves. What about remodeling a room into an extra unit with a kitchenette for those that want to fly south for the winter? You can decorate any way you'd like, offer incentives for those who book during certain seasons, and make extra money!
Build your Bookshelf
Are you going to set aside time to read your favorite magazine or finish that brand new novel in your own living room? Maybe, but wouldn't you get much more out of the story while relaxing in a quiet room? Dedicate a space to your favorited novels. Dig out those old books and get shelving! You can turn an ordinary closet or doorway into a magnificent serene reading room, spruce it up with cozy chairs and ottomans, and splash a breathtaking pop of your favorite color. The fantastic aspect of this room is that you can expand your shelves when you are ready to add more books. From books on home-cooking to distinguishing the stars in the night sky, your reading room will only encourage moments of much needed quiet time.
So, is your extra space taking up too much space? Call the professionals at Watlee Construction today to make the most of that empty room and fall in love with your home all over again.