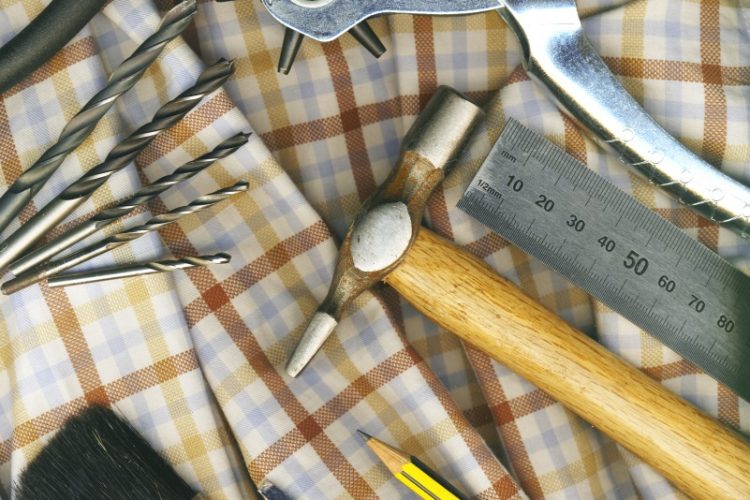 Whether you own a small business selling goods or house many travelers at a time, renovation is a key element to maintaining a successful commercial business. Renovation doesn't have to entail large expenses; just a game plan, patience, and a savvy group of custom home builders to help you exceed your desired look. Put these steps into action to create unique renovations in your commercial business without breaking the bank.
Home vs. Commercial Renovation: what's the Difference and why is it important to upgrade?
Aside from state regulations and certificates that you will need (depending on your storefront), you can renovate your business like you would with your home. Take into consideration these few important aspects to keep costs low. In a way, it is your second home and you have a specific look and ambience that you're aiming for. When working with your commercial contractor, discuss your layout while keeping in mind that the layout needs to identify your brand. Although this is your "second home", you'll want to keep the renovations moving along. Chances are, you're already paying for the space and you'll need to renovate in a timely fashion so you're not accruing any loss. Maybe you'd like to split a large space into several smaller spaces for renting to other businesses. Perhaps you're separating smaller sections of your goods or services. Either way, a steady plan and reliable contractors will help you create not only what you want but what you need, on your budget.
Occasional renovations help prevent future accidents from occurring within the structure of your building. Mold, asbestos, and faulty electrical units are no joke and should be fixed right away. While renovating your business, your contractor is also checking for these health hazards so he or she can dispose of it correctly.
How often should I Upgrade?
Although renovation can be costly, it can dramatically increase the value of your commercial property. Whether you're a new business owner or you've been in business for several years, even small cosmetic upgrades to your commercial storefront can increase traffic. Depending on the type of business you have, smaller seasonal renovations can give you a whole new look without the lengthy expense. Ideally, you can start renovating whenever you choose, but it's cost-effective to start with a budget and have plan.
Pick a Room
Before you tear through walls or move furniture, think of the most favorable section or room of your business and start mapping out those ideas. Obtain color swatches and contractor estimates based on your desired changes. When you focus on a specific zone for your renovation, you'll feel less bombarded with the task at hand. While brainstorming with your contractors, they may offer a variety of color and flooring options that best suits you and your clientele.
Determine what you need: drywall, flooring, lighting, carpentry, interior/exterior painting, windows/doors, or all of the above. Maybe you'd prefer to take out that shabby rug and exchange it for smooth and elegant hardwood. Perhaps those storm windows need a makeover before the next rainy season. Once your contractor gathers an estimate based on your plan, he may help you discover what you really need versus what you want. You may cut costs by starting with a smaller, more important projects rather than tackling the entire renovation at once. Common items such as phone wiring, plumbing fixtures, or electrical panels aren't always necessary to replace unless they are faulty or standing in the way of your structural renovations.
Time is Money
After you've cultivated a plan and documented your vision, have a timeline for your renovations. Would you like this to be ready by springtime? Maybe you have a special event coming up for Valentine's Day and you'd like to showcase that specific part of the room. Maybe you just want to add a fresh look to your business. A timeline will help you and your contractors stay on track to meet your goals. A local commercial contractor knows that time is of the essence when it comes to your business. You may need to close your storefront for a few weeks, depending on the renovations. But if you have a visual timeline of when you'd like to have it up and running, your business should not take a noticeable loss. Custom builders in your area will assist with this detailed process while you focus on what design fits your budget.
Avoid Discrepancies
Commercial renovation involves everything and everyone around you, not just the construction and aesthetics of your building. In order to avoid major trouble during your commercial renovation, you'll want to consider the legal elements. Your property's zoning ordinance, for example, is an important aspect to look at when renovating your building. Big or small renovations require you to follow specific zoning rules. Before you start installing that carpet, be aware of zoning allowances. Next, check with your neighbors and the residential/business area to be sure that it is the right fit for all. You'll avoid the hassle of going through a purchase offer only to be run off by your neighbors who refuse to welcome your new business endeavors. Last but not least, your business should follow up with specific codes based around your area and the building of your commercial business. Fire, plumbing, and electrical codes are just a few that you'll need to have. Your commercial contractor will also be able to walk you through this process while you're finalizing the details of the renovation.
Go Green, Don't go cheap
Yes, it is possible to go green and still save money when renovating your business. From air quality to water conservation, your custom commercial renovations can stretch your budget while providing a cleaner environment. Eliminate harmful paint or wood materials that could cause health issues. You could have an energy-efficient cooling system installed to ease the cost of your commercial renovation. When your clientele hears of your 'go green' business, this reflects a positive view on your business as well. Your local contracting company will introduce these money-saving materials and assist with the installation process. While you may be apt to go to your local hardware store to pick up a can or two of paint, discuss your options with your local custom builders beforehand.
Don't Do it Alone
The most efficient way to get the job done correctly and with minimal aftermath repair is to hire professionals to help you with the details. A solid and trustworthy contractor knows the structure of the building, the codes, and fine details that will keep your business safe and secure. When you hire a contracting company, you're not just getting a team of workers that perform the renovations and then leave the premises; they are there to assist with a wide-range of helpful details, such as retail renovation strategies. They will also advise you on latest trends in commercial renovation. Even after the project is through, they will be available to tie up any loose ends that may occur. Choose a reputable team to support your ideas, give visuals to your plan, and allow for a smooth and cost-effective process with your commercial renovations.