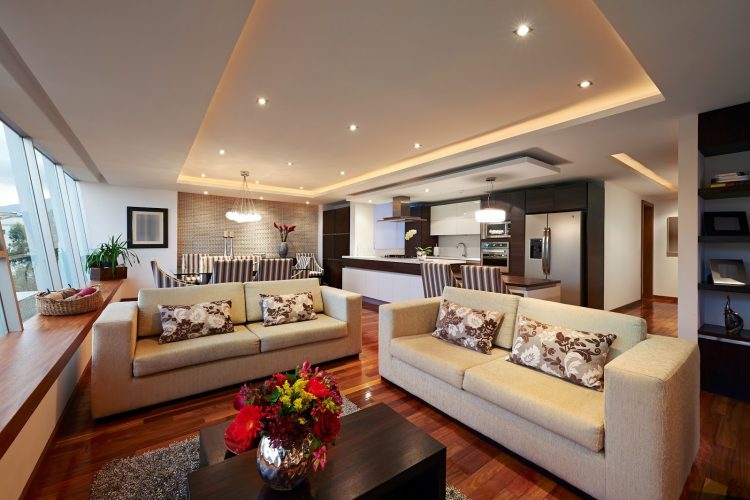 Deciding to build a custom home is one of the most rewarding experiences a homeowner can have. Seeing your vision go from merely an idea, to a blue-print, all the way to the finished product: the beautiful home you've always dreamt of, is a truly incredible and exciting journey.
Part of what makes a custom home so special is the collaborative relationship between the client and the designer/contractor(s). When you are in the design stage, your personal tastes and preferences are all taken into account, and every detail is executed to your precise specifications.
But what if you don't know what exact "style" is to your liking? It's one thing to see something and just "know" it's you, but quite another to give a particular descriptive name to whatever style or element it is that you love!
Determining what type of decor you like is the first step in figuring out what your "home style" preference is and discovering what speaks to you personally…once you learn what type of design and decor styles you love, it's just that much easier to communicate your desires and preferences to your home contractor and designer! Envisioning what your home will look like fully decorated when it hasn't been built yet might seem preemptive to some, but it's actually an essential step to ensuring that you will be completely satisfied with the final outcome.
To give you some inspiration, we've listed a few of our own personal favorite interior decor themes and styles. We hope that this gets you started on the journey of discovering just what your individual home style personality is, and gets you that much closer to turning your vision of a dream home into reality.

Modern

Modern style is imbued with themes from the 1960s to present day. Lines are sharp and defined, and color palettes vary from neutrals (creams, taupes, browns and whites) with the occasional bold pop of color to richly saturated hues with high contrast. There is a lot of room to express your individuality and sense of style when choosing Modern decor, as one can also borrow Contemporary elements for a more subtle approach.

Coastal

As the name suggests, Coastal is a light and airy decor style which gives any space a soft ocean-inspired feel! Light colors are predominant here, with color palettes favoring clean whites, blues, soft greens, and the occasional dark rustic wood for contrast. While some literal ocean themed pieces are appropriate, this style is more about a mood than singular items. Pay mind to how all the elements flow together and keep an eye on the overall picture rather than focusing only on specific "beachy" items!

Eclectic

Eclectic, while still a "theme", is the least rigid of all the home decor styles out there. There's a method to the madness, and every piece is hand-selected by you to showcase what you love! There are no hard and fast rules when choosing an Eclectic theme for your home-it's all about the treasures you love and telling a story within the space. To make this "beauty in the chaos" theme work though, one must still pay mind to the layout and placement of individual pieces, adhering to the guidelines of good design.

Traditional

Even though this theme is called Traditional, it's anything but boring! Furnishing elements are usually inspired by 18th century British or French design, and feature elegant lines, refined details and an overall sense of composed beauty. Color palettes are fairly muted with delicate patterns and prints (often-times floral or even subtly Moroccan inspired designs) in complimentary shades.
We hope that these examples of beautiful interiors provide you with the inspiration you need to best define what type of home speaks to you!
Are you still looking for a contractor to partner with in building your ultimate luxury custom home? Wattle Construction is proud to have been serving the South Florida area for over 20 years, and our expert designers will work with you every step of the way to ensure that your vision is executed to perfection.
Give us a call at (561) 354-9005 or visit our website to learn more about our custom home building and renovation services!